About Our Farm…
Here at Black Hammock Bee Farms we give the bees a wonderful home where they can prosper.
Not only do we love the bees but we believe in a healthy lifestyle. Honey is a big part of our day to day and we want to provide a superior product for our customers too! Our bees are not sugar fed, meaning the honey they make is only from flowers/plants they visit. We also do not treat our bees with any chemicals. Our honey is always local, raw, unfiltered honey…from the hive to the table!!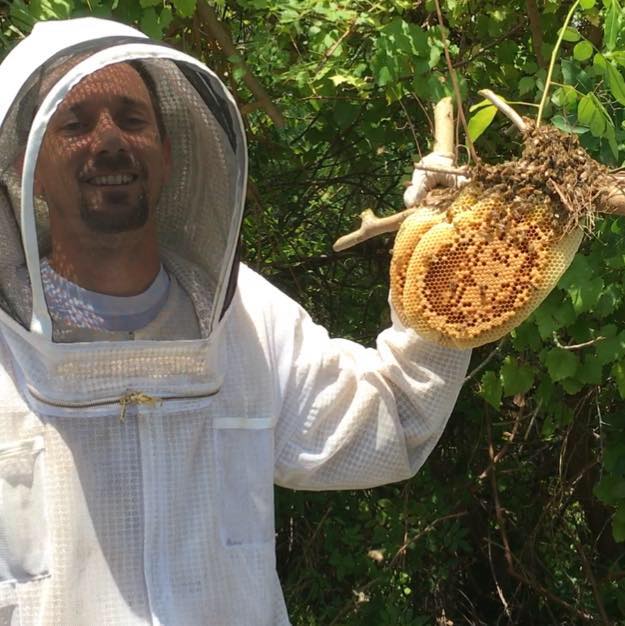 Black Hammock Bee Farms
Black Hammock Bee Farms is located in the Black Hammock wilderness area of Oviedo, Florida. We are a second-generation farm raising bees for honey production and pollination. We rescue approximately 500+ honey bee colonies each year from extermination. Once rescued, we bring these bees back to our rescue yard where they are given extra care and attention to make sure they survive the relocation. Afterwards these bees are put into honey production or used for pollination.
We have been removing and relocating bees, as well as keeping bees for 13 years now. In that time, we have come to love and respect the honey bees in many ways. Giving presentations to schools and local groups help educate folks on the role honey bees play in our food production. Serving my community by Founding one, and serving as President of two local beekeeping associations, as well as being on the board of the American Beekeeping Federation and the delegate for the State of Florida. To continue my own education, I am in the final stage of becoming a master beekeeper through the University of Florida (Go Gators!).